NEWS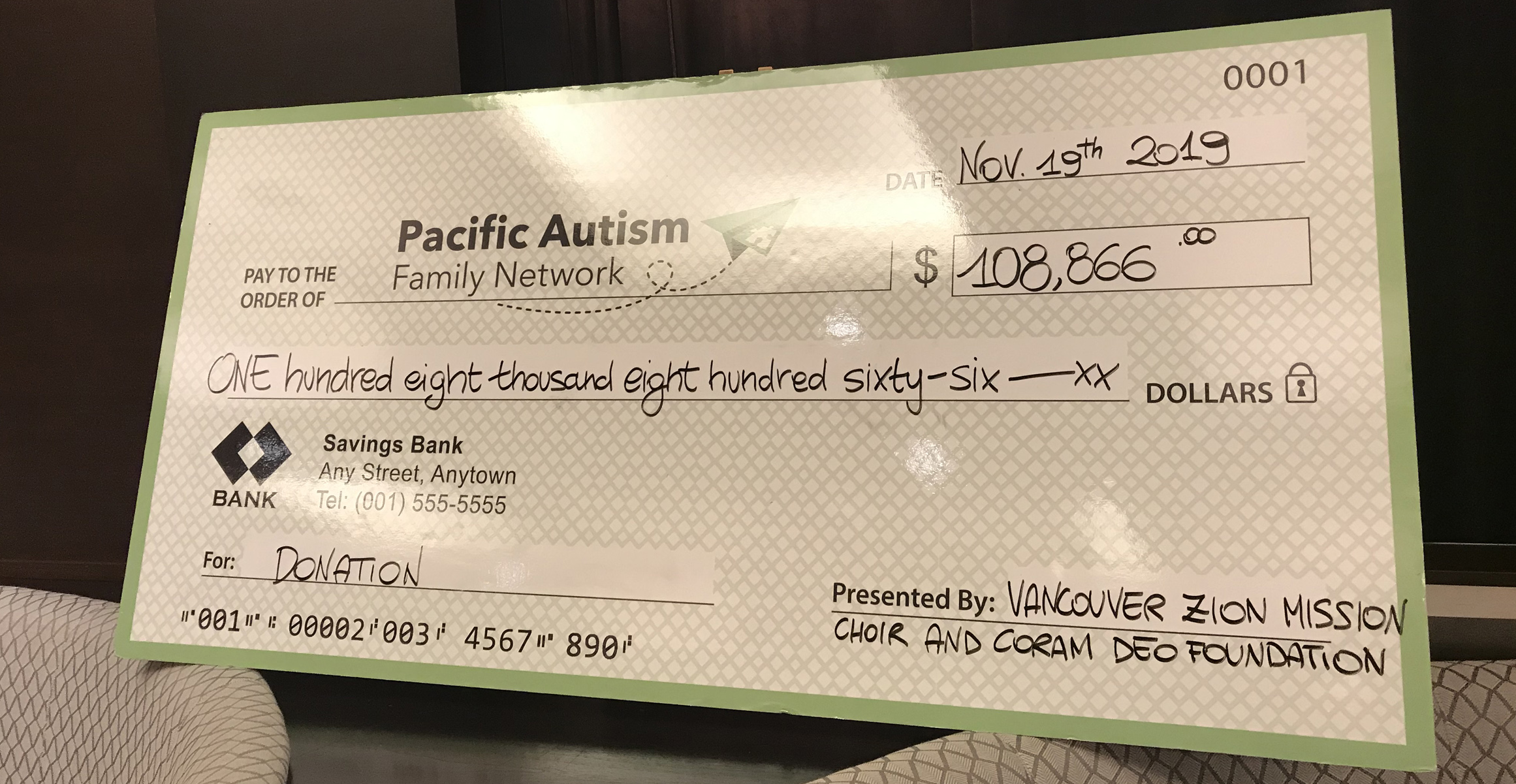 Primacorp Ventures' Philanthropic Division & Vancouver Zion Mission Choir Raise Over 100K for the Pacific Autism Family Network

Tuesday, November 19, 2019
On November 19, 2019, Primacorp Ventures' Philanthropic division, in partnership with Vancouver Zion Mission Choir (VZMC), donated over $100,000 to the Pacific Autism Family Network.
An active ministry for over 36 years, VZMC originated from within the Korean community in 1982. This year, for their annual benefit concert on November 9, VZMC helped to raise funds for children who suffer from autism spectrum disorder.
"My son was diagnosed as autistic at the age of three, so this is a cause that sits close to my heart," says Dr. Peter Chung.
This by-donation event was completely sold out, seating close to 1,300 people at the Bell Performing Arts Centre in Surrey. The concert included the vocal talents of two different Japanese choirs: Catteleya Chorus and Nav Chorus.
In collaboration with VZMC, Primacorp Ventures' Philanthropic division was able to provide monetary support to autistic individuals and their families across the province.
The Pacific Autism Family Network (PAFN) is a centre that support individuals with Autism Spectrum Disorder and their families. Serving the province of BC through research, information, assessment, and treatment, PAFN works to improve the quality of life for these individuals. Learn more about Pacific Autism Family Network here.
CONTACT US

Location
Suite 300 - 960 Quayside Drive
New Westminster, BC, V3M 6G2
Business Hours
Monday - Friday
8:00am to 5:00pm
Phone
604.915.7288