NEWS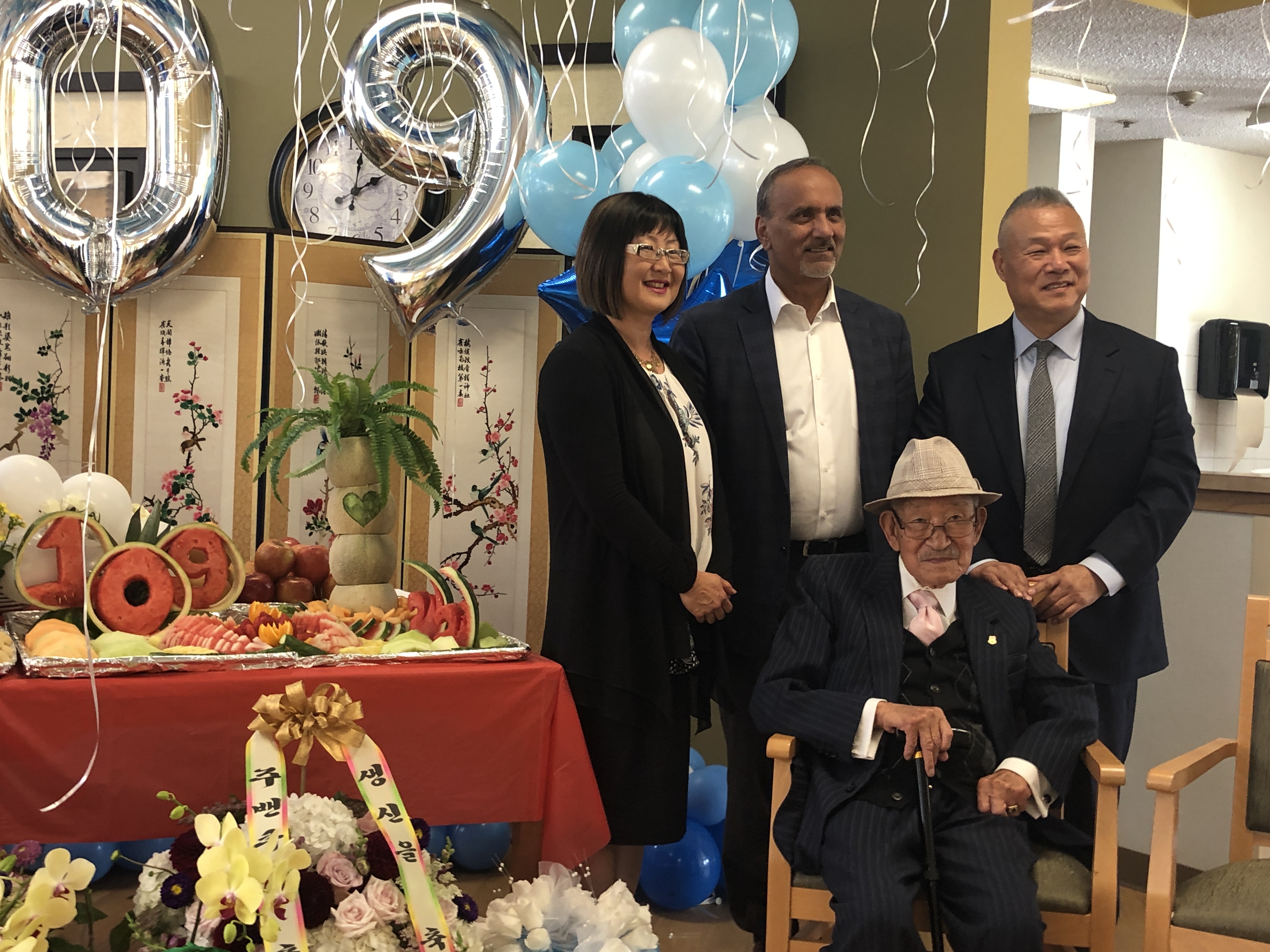 Primacorp Ventures' Healthcare Division Celebrates 109th Birthday of Amenida Seniors' Community Resident

Friday, September 27, 2019
On September 25, 2019, Primacorp Ventures' Healthcare division celebrated a precious milestone with the 109th birthday of Amenida Seniors' Community resident, Mr. Ja Hyung Lee.
Dr. Peter Chung, on behalf of Amenida Seniors' Community, hosted a birthday celebration for Mr. Lee, and MLA Harry Bains and Senator Yonah Martin were both in attendance. Premier John Horgan also sent his congratulations.
"We were honoured to have the opportunity to share in such a special milestone with Mr. Lee," said Dr. Chung. "We would all be lucky to live a life as full as his has been."
Born in Korea in 1910, Mr. Lee attributes his long life to working hard, making healthy choices, and maintaining a bit of fitness every day. Within Amenida Seniors' Community, Mr. Lee is known for his love of dancing.
During the celebratory meal and cake-cutting, Happy Birthday was sung in both English and Korean to commemorate his special day.
Congratulations Mr. Lee and Happy Birthday!
CONTACT US

Location
Suite 300 - 960 Quayside Drive
New Westminster, BC, V3M 6G2
Business Hours
Monday - Friday
8:00am to 5:00pm
Phone
604.915.7288