NEWS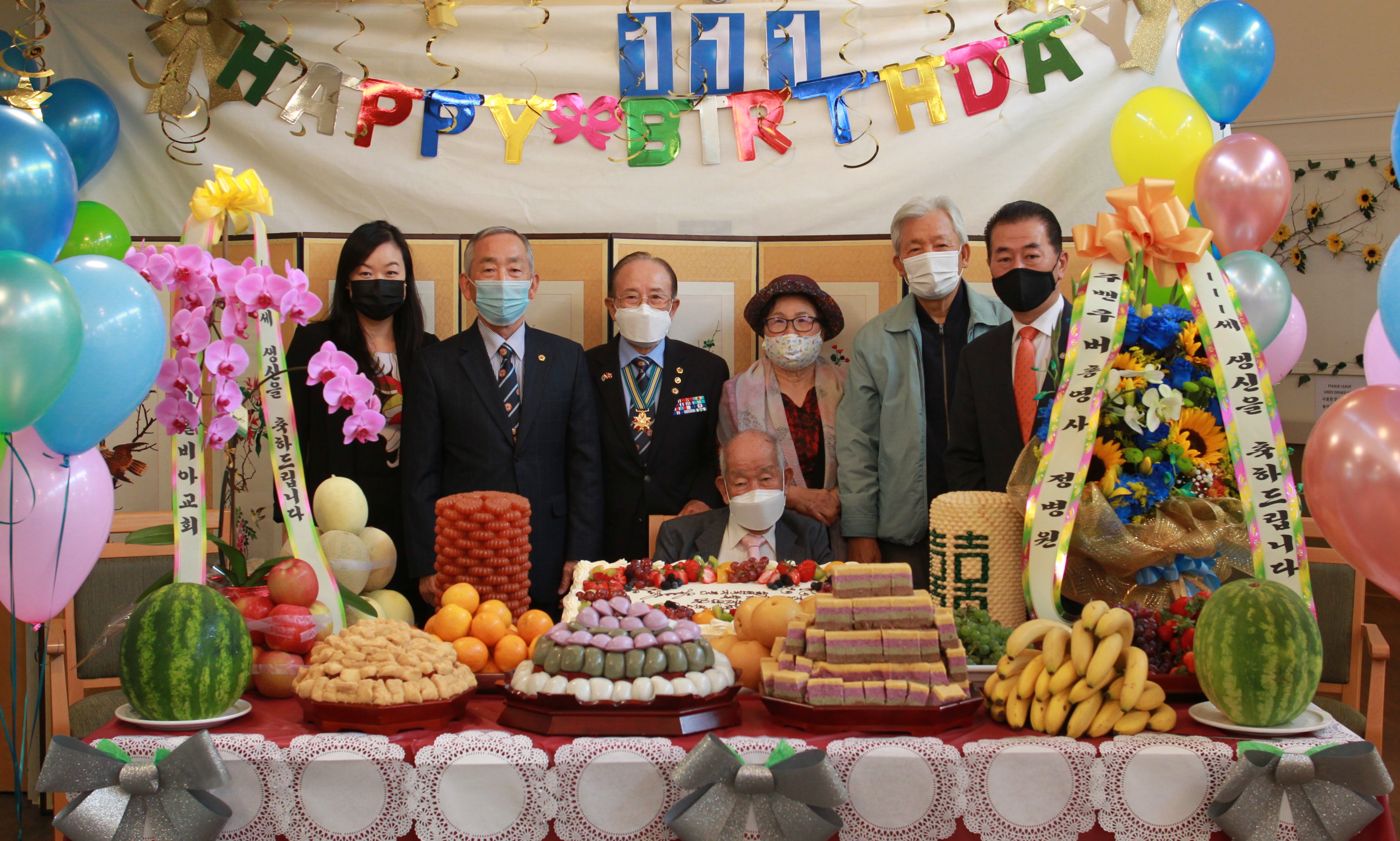 Amenida Seniors Community Celebrates Oldest Man in Canada's 111th Birthday

Friday, October 1, 2021
On Thursday, September 23, Amenida Seniors Community celebrated the oldest man in Canada's birthday – Mr. Ja Hyung Lee – with an 111th birthday party complete with a choir performance, saxophone player, and traditional Korean dancing.
Among the attendees, Senator Yonah Martin's chief of staff; Michael Chang, Ambassador of the Republic of South Korea to Canada; Woo Seuk Lee, President of Korean's Veteran Association; and Dr. Peter Chung, President and CEO of Primacorp Ventures Inc. offered greetings and birthday wishes to Mr. Lee.
Before the official cake-cutting ceremony, Mr. Lee's family spoke and offered remarks and congratulations. Mr. Lee also spoke to his secret of still being alive at one-hundred-and-eleven years old and offered a few words of advice for his long and healthy life:
"The secret to celebrating a 111th birthday is to exercise daily, smile often, surround yourself with good people – friends and family – practice your faith, and try not to get too stressed out about day-to-day life," says Ja Hyung Lee. "I'm lucky to be celebrating today alongside my friends and family."
The birthday celebration concluded with an entertainment program provided by Amenida Seniors Community: an in-house choir performance put on by the residents, a saxophone performance by Jong Hwan Chun, and traditional Korean dancing by the Rainbow Group.
CONTACT US

Location
Suite 300 - 960 Quayside Drive
New Westminster, BC, V3M 6G2
Business Hours
Monday - Friday
8:00am to 5:00pm
Phone
604.915.7288